A few words about us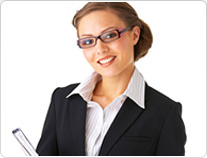 Bangla Soft IT believes quality of works and client satisfactions should be the first priority of every service business.
Bangla Soft IT is providing dynamic way of web solutions, software solutions, graphics designing, viral marketing and specializes in the development of high quality customized products and cost effective IT solutions. We are an Information Technology driven company with core competence of information technology. We offer unmatched service to our clients.
Bangla Soft IT is your ideal partner and trusted source for end to end development IT solutions.
Our mission is to introduce your company to the global corporate world over the internet and utilize cutting edge technology to offer reliable and efficient application solutions.
We are very focused on our core competencies. We strive to be the best at everything we do. Our primary goal is to provide your company with the web, graphics and software tools needed to address real world business issues and opportunities. This focus has allowed us to become a true "master of our trade".